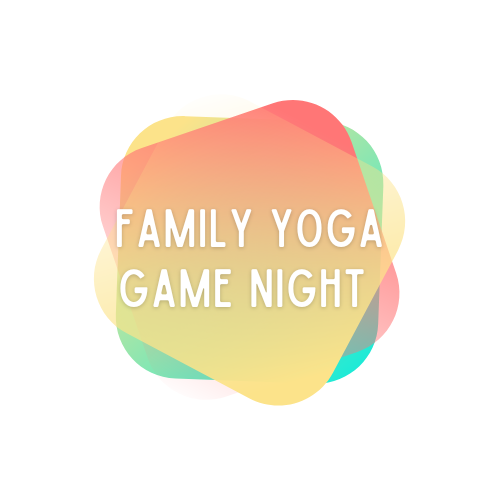 A supportive space for parents and teachers to support children's well-being.
In today's world, with so much going on, it is more important than ever to prioritize our children's well-being. As parents and teachers, we have a responsibility to ensure that our children grow up with the tools they need to not just survive, but to thrive!
Approaching well-being in a playful way is also important. Play is essential for children's learning, as it helps them to explore new things, develop creativity, and build social skills. Incorporating games and movement into yoga practice is a great way to make it fun for children while also promoting their physical, emotional and mental well-being.

Parents
As a children's yoga teacher, I cannot stress enough the importance of practicing yoga with your child. The impact on their well-being is immeasurable - physically, mentally and emotionally. But what's even more impactful is when parents join in and practice with their child.
Children learn better when they see their grown-up joining in and having fun. It sends a message that yoga is not just for kids, but for everyone. It also creates a special bond between parent and child, as they get to spend quality time together. This quality time is priceless, especially in today's world where screens and distractions can easily take over.
But it's not just about the children. Practicing as a family encourages adults to take care of their own well-being. It's so easy to put everyone else first and forget about ourselves. Practicing as a family ensures that everyone is taking their self-care seriously and playfully!
As a playful yoga teacher, my approach is to help families practice yoga together in a way that is away from screens and distractions, and just focused on time together. It's not about watching a video and following along, but about being truly present with each other for the entire practice. The benefits are amazing and long-lasting. So, roll out your mats and practice together as a family! I'll be right here to support you.


Teachers
As yoga teachers we want to support our students with fun and engaging classes that make a difference. The problem is, there is also so much much more to being a teacher than just teaching a class. I want to help take some of the pressure of and offer some support. Each month you will get new ideas for your classes, fresh inspiration plus tips each month on how to use these activities in your classes. I offer tips to teachers about children's yoga classes, family yoga classes, planning one off classes using the pack and turning the pack into a whole month of classes.

Here's what's possible when you introduce Family Yoga Game Night to your family....
Discover how to effortlessly manage stress and anxiety, create and maintain healthy family routines, and connect with other parents in a supportive community.
This is your opportunity to finally address the challenges of raising emotionally intelligent children in a meaningful way, with the guidance and accountability of experienced children's yoga teachers.
This is the only online course that offers age-appropriate activities and resources for children aged 4 to 12, while also empowering parents to develop emotional regulation skills and let go of societal expectations.
Join us and discover the transformative power of practicing yoga and mindfulness with your children.



Family Yoga Game Night will guide you on a step-by-step journey so that you can support your child's physical, emotional and mental well-being with ease.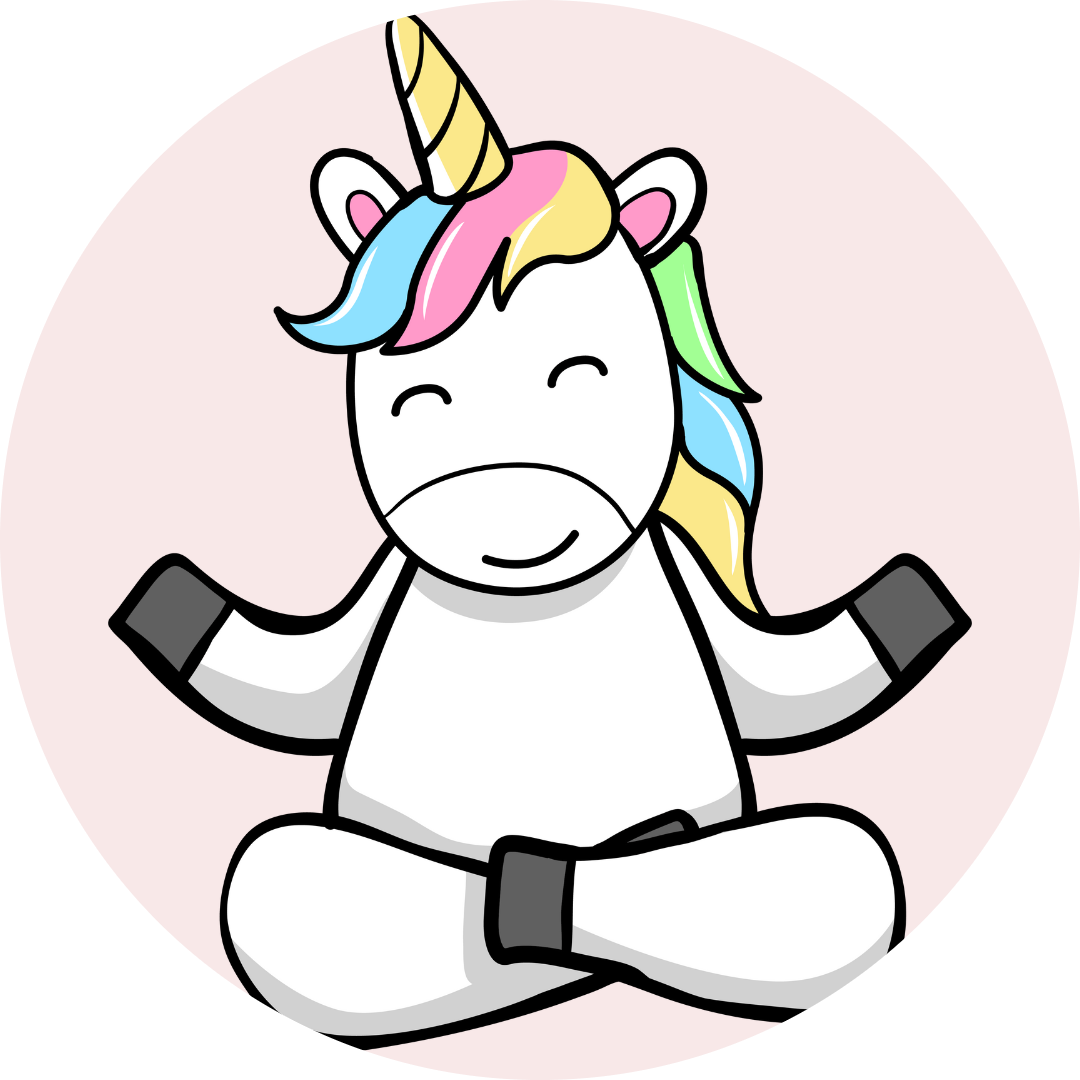 A new guide book every month

A pack full of games, mindful activities, affirmations and more. Each month will be a new theme and provide new inspiration for your yoga sessions together.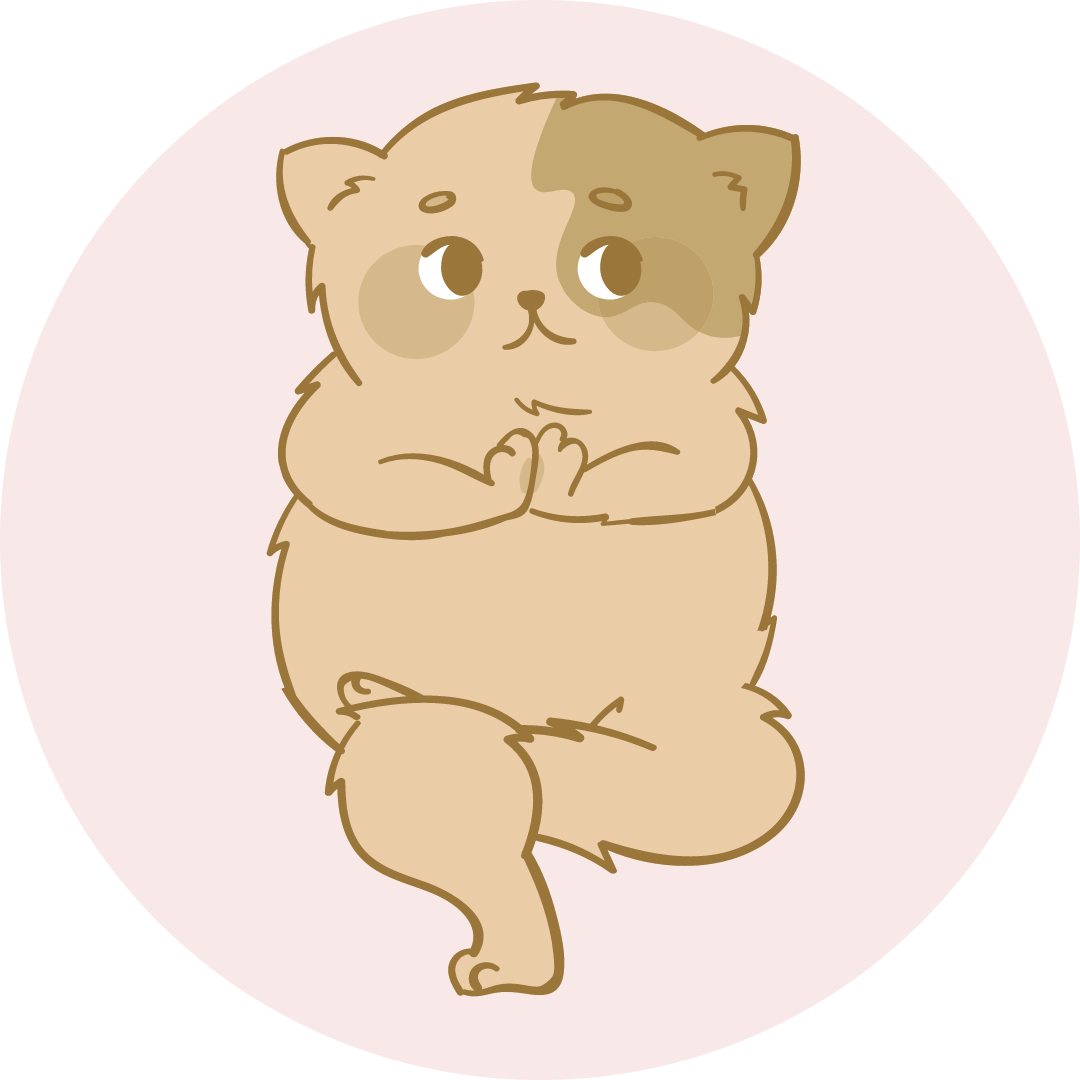 A library of short video lessons

Access to a library of short video lessons that will help you to get the most out of your Family Yoga Game Nights.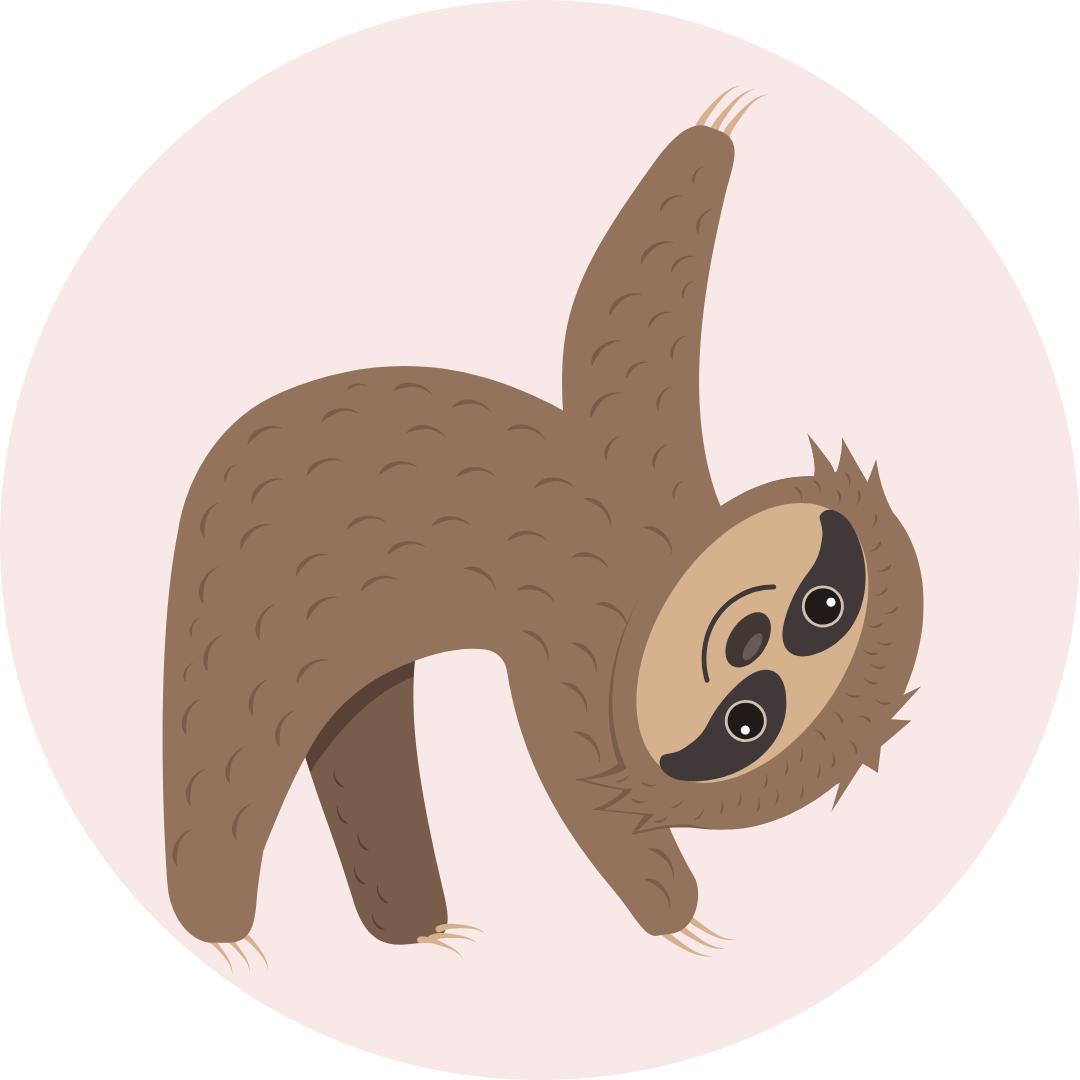 Private Online Community

Connect with other families in an exclusive, members only Facebook group. Ask me anything and share your ideas in a live Q&A inside the Facebook group every month.


Bonus Content
Create Your Own Family Yoga Vision Board
​Learn about how Yoga Philosophy can help bring more calm and connection into your life and create your own family vision board! You will learn about the 10 mindful pillars in Yoga (The Yamas and Niyamas), how to bring them into your family life, and then get creative as you make your very own vision board for a more connected and peaceful future. 


Value €120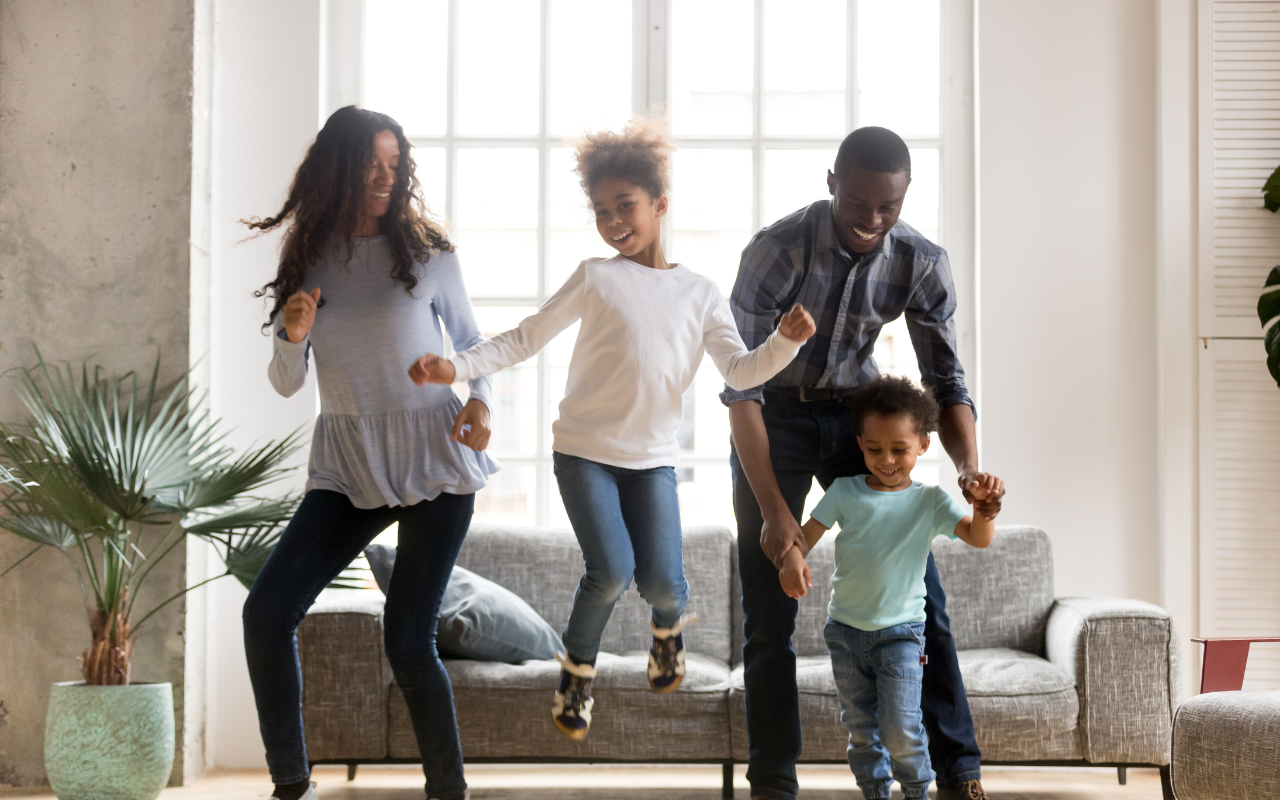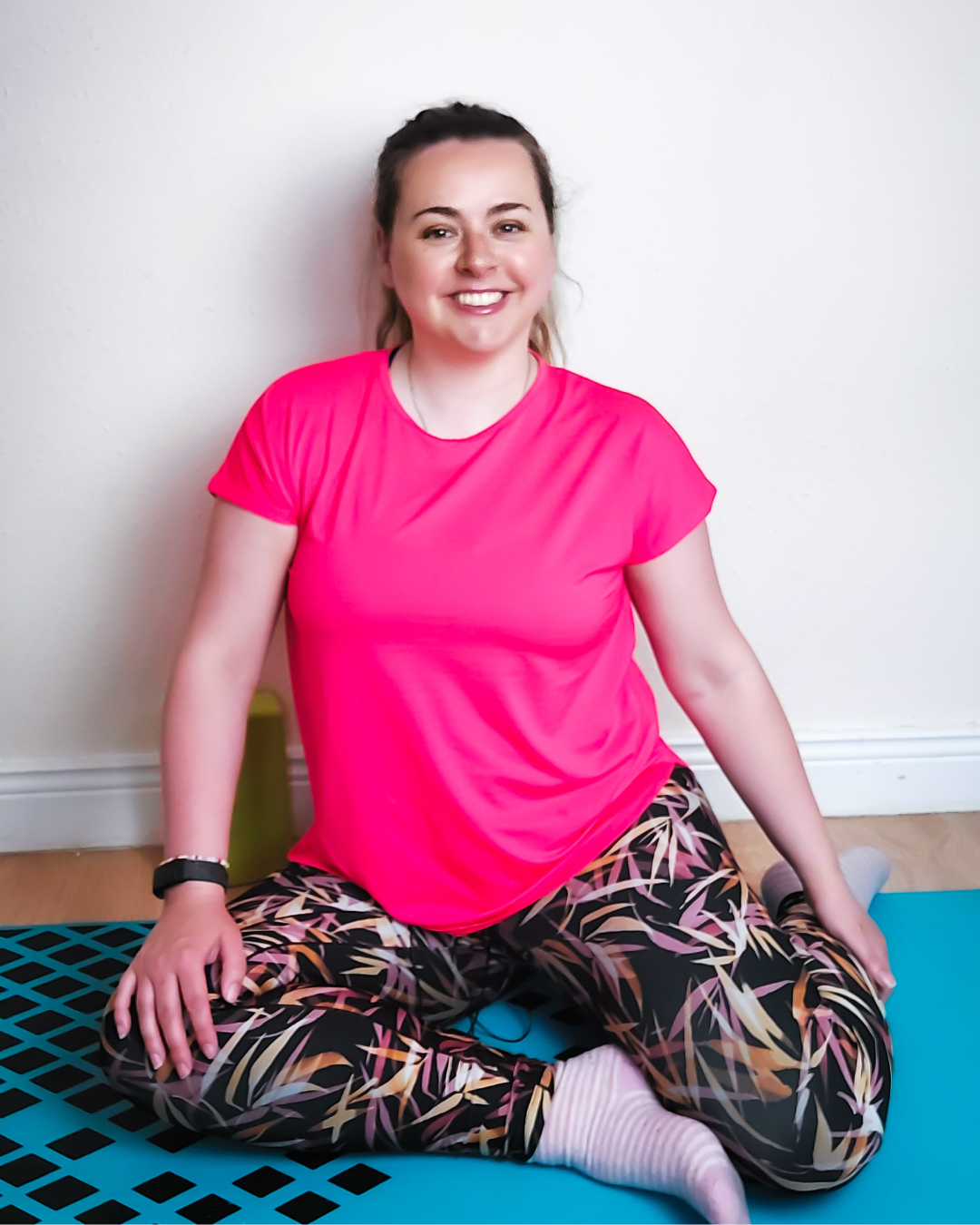 Meet the teacher
Meet Natasha, a single mother of two who knows the struggle of balancing work, home, friendships, and self-care all too well. She discovered how joyful playing could be through training with Rainbow Yoga Kids. It was from that moment she realised not only how important play is but how it help her to find balance in her family life. She loves to play Yoga with her kids at home and to other peoples families too.. She brings a sense of playfulness and aims to provide a welcoming space to her classes for both children and adults. Her goal is to help families embody Yoga so that they can spend quality time together, while caring for their well-being. So if you're ready to decrease stress, increase energy and spend time connecting with your child, this yogi is the one for you!

What others are saying
Claire
"My son is loving the calm activities and I've seen a big difference with his behaviour, thank you"
Sue
"These classes have been a real hit with my 3. Watching them practice together warms my heart!"
Ronan
"These games have been a real hit at home! Have to say I'm enjoying them as much as the kids!"
You are ready to finally let go off busy so that you can be present and allow yourself to have fun with your family.
You have children who are full of energy!
You want to stop feeling guilty about not spending enough time with your child and instead focus on making your time together valuable.
​You want to create fun family traditions and make playful memories together.
You are ready to step up your self-care practices and hold space to nurture your child's well-being.
You want more quality time with your child/children (ages 4 to 12)

​You are interested in starting a yoga practice with your family or just wanting to be more consistent.
You want to discover new fun games and activities that can help get the family moving in a fun and playful way. 
Your child has additional needs that need a flexible approach to yoga.
---
This is not for you if...
You're not ready to change your busy life to have more fun.
You would prefer to be guided in person or with a video class the whole time.
You are happy to continue living with overwhelm, stress and feeling disconnected from your family. ​
You don't have, live with, care for or teach children ages 4 to 12.
FAQ
When will I receive my Game Pack?

Packs are uploaded onto the site before the months end (so you'll have it ready for the new month). You will be able to access a library of content including the previous pack on sign up. You will receive email updates to remind you when new content is available.
You will also be able to access previous archived packs.
What age is this recommended for?
Families of all ages can join in but the content has been designed with parents of children who are between the ages 4 and 12. 
My child has additional needs. Will this program be suitable?
While Natasha has provided the ideas, you are holding the practice. This means that you are able to adjust the practices to suit your family. You are your child's best teacher. You know them and what works for them and what doesn't. Natasha will be happy to give you more support or answer any questions if you email [email protected]
Do I get access to previous packs?

It is recommended to download and save each pack. Where possible, print it out. You will have access to the previous months pack and videos/extra guidance but then it will become archived. Once archived the books alone will be available for 3 months.
​
Can I buy the packs without the membership?

Not currently. 
What if my family don't have the time?
Starting something new when you already feel overwhelmed can be tough, this is why I have created this membership to help you to make the changes that you want in your family life, without taking up loads of time. Instead of spending time commuting to classes, you are saving time by practicing at home -together at a time that is convenient for you. The practices are short but effective, helping you to bring the calm, connection and fun that you want to see at home. 
What if I find it hard to stay motivated?
That consistency is something I want to help you with by releasing new content each month that is going to keep the excitement going. You will also have a group of like minded families that you can share and post and keep each other inspired. I will also be going live inside the group each month to check in on you and answer any questions that you may have, and to help you to keep moving forward. 
Can I get a refund?
Due to the nature of this subscription and access to instant downloads, it is not possible to get a refund. If You are unhappy with your purchase or feel like it is missing something, then Natasha will schedule a call with you to see what can be improved on.
I signed up but I am feeling lost with it all! What can I do?
Each month I'll be hosting a Q&A for members so that I can answer any questions that you may have and help guide you on your way. I am also available via email, so reach out and I'll get back to you as soon as possible. [email protected]
Will Game Night be live?
Game night is done in your own time of choosing using the pdf document as a guide. It has full instructions within the book plus video modules to help get you started.
Do I need a printer?
I would recommend printing this out either at home or head to the local library if they have printing facilities. It can be done by looking at the document on the phone or computer but you will miss out on the journaling pages and print out yoga cards etc. 
Can I share this with my friend?
Invite your friends to your family yoga game night but if they want to practice separately please recommend they sign up for the membership too. Game night packs should not be shared outside of your household/family. 
Will you be running workshops inside the membership?
Workshops are not included in the membership but members will receive a discount code to any workshops that happen with Amazing Me Yoga. 
I am not very good with computers, is this for me?
Your experience as a member is important to Natasha so she has chosen platforms that she knows work well as a member. You will receive guidance on how to get the most out of your membership and navigate the different elements and modules. 


This membership will help you to
Create your own weekly 'Family Yoga Game Night's
Have fresh ideas each month to keep your practice fun, exciting and valuable for your families well-being. 
Have the best tips for practicing with your family from an experienced Children's Yoga Teacher.
Have a supportive community you can share with.
Get your most pressing questions answered by an expert each month.